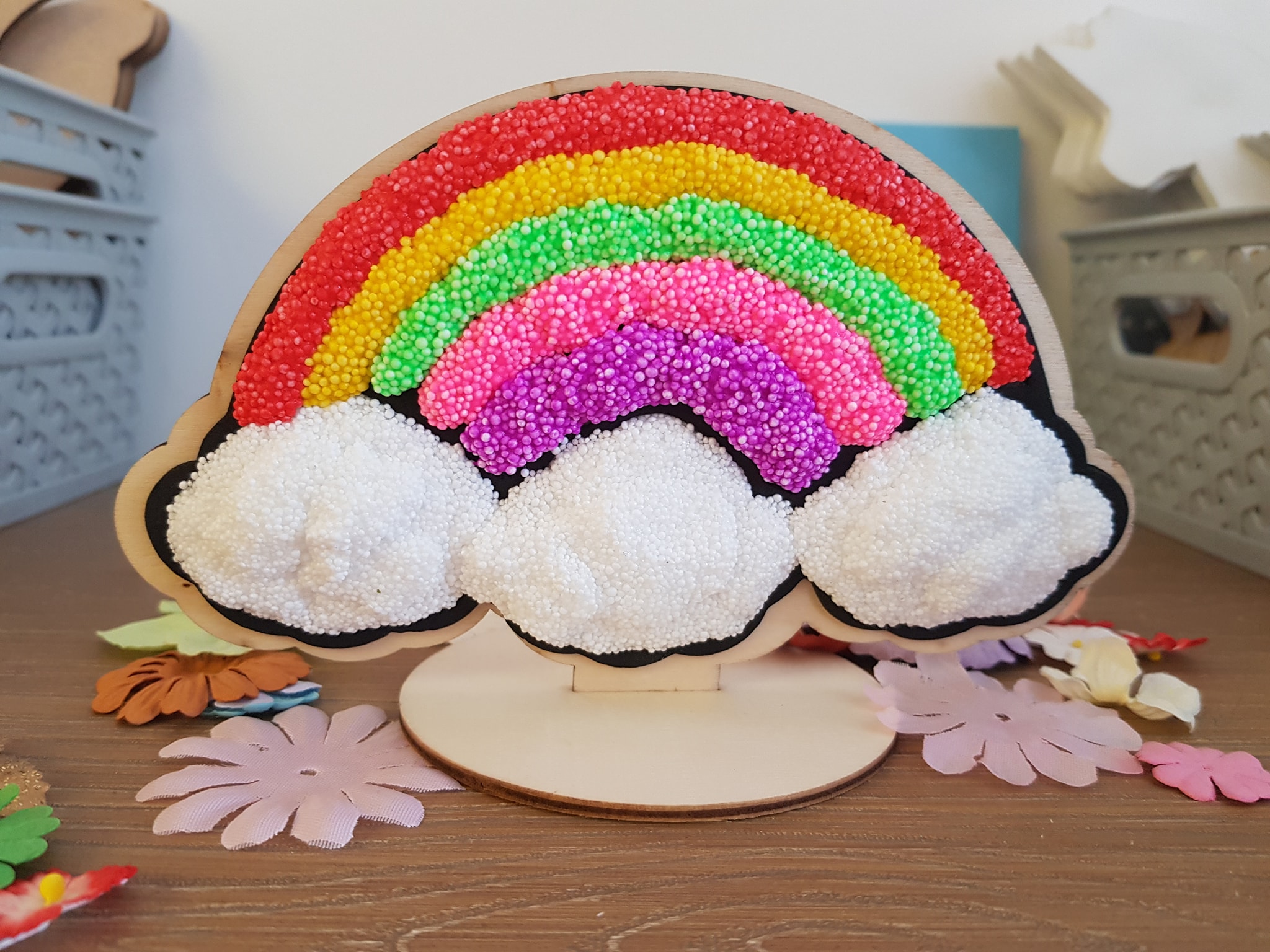 Craft Bubble Session (up to 8 people)
It's time to reopen and get back to crafting!
To ease us in gently and to keep everyone safe I will be opening for pre-booked bubble sessions. Want to meet up with another family in a safe environment - this is the perfect opportunity!
Each session will be 1.5 hours (either 10am-11.30am or 1pm-2.30pm). Each session alllows up to 8 people mixed across two socially distanced tables. For example, you could have two tables of 4 people or a table of 5 and a table of 3. You do not have to come as a group of 8, but 8 is the maximum. The minimum spend is £50 for the group.
Each table will have it's own set of paints and brushes and all equipment will be thoroughly sterilised before and after each use. Any staff will be wearing masks and all customers will be asked to use hand gel or wash their hands on arrival.
Come along for a fun get together with one other family and paint/decorate pottery or our wooden shapes. Jewels and googly eyes will be available and if you would prefer foam clay or decopatch this can be carefully managed. All makes can be taken home at the end of the session (pottery will be sprayed to seal the paint).
To allow for a much smaller number of sessions, sessions must all be booked in advance and the minimum spend of £50 for the group paid as a deposit. Any spend over the £50 for the group can be paid on the day by card (contactless available).
Many thanks for all of your support. It has ben such a hard time, but I hope I can successfully get things running again. I can't wait to see you all!
Best wishes, Sarah
£50.00
View options and book
Hi and welcome to Daisy Elephant Craft Den. The den was such a buzzing place full of noise and laughter until it had to close indefinitely due to Covid-19. It was/is a space for people of all ages to enjoy - a space to do all of your favourite crafts, whether it be sewing, quilting, pottery decorating, sand art, scrapbooking, jewellery making, oil painting. or anything else! We can't wait to welcome you all back to our relaxing space, run kids parties and share all of our craft materials. In the meantime please check out our craft bubble sessions to get back to crafting safely.
I am also putting together craft bags and delivering them around Ashford. I have pottery, wooden shapes, diamond painting kits, painting by numbers and sand art kits.
Fantastic first visit to Daisy Elephant, kids in tow! We all crafted, and they loved it. Sarah and her staff were so helpful, and provided a wealth of materials for our creative use. The time just flew by! We love the gift shop too. Some gorgeous, original items being stocked. Well worth a look! 😊 Highly recommended.

Karen Fowler, Facebook, October 5, 2019
My daughter loved it so kind and offered juice and tea free of charge. Pram accessible. Comfy sofa and a changing table for babies too. Really impressed. Will definitely come again.

Kay Sammy Rainbow, Facebook, October 5, 2019